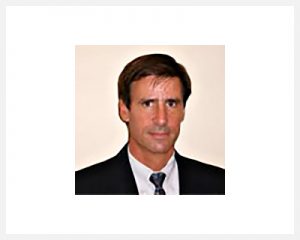 BILL EVELETH, Certified Business Coach
Senior Career Strategist
As an experienced Career Consultant, Business Coach, and Instructor, Bill Eveleth brings 26 years of corporate business perspective to The FACET. His most recent corporate position was as Senior Vice President of Corporate Finance for a Fortune 100 company, Qwest Communications, and his background includes key roles with both Citicorp and AT&T. Bill and his family lived and worked for two years in Brussels, Belgium where he managed teams of over 500 professional employees and served as lead negotiator on transactions of over $300 million. Bill teaches business at the college level and is consistently rated as an exceptional Instructor by his students.
Of all of Bill's abilities, his analytical skills and ability to apply abstract information to find common sense solutions to problems stand out. He is also noted as a person who sincerely takes an interest in his clients and their success. He is a student of the business world, regularly studying ways to improve his clients' results to efficiently and effectively help them achieve their goals.
He has a proven record of establishing ongoing relationships with employees, vendors and internal customers and his record of leadership in motivating both internal staff and external clients to improve performance is valued by The FACET and its Client companies and Candidates.
Bill is an Adjunct Instructor of Business at Pensacola Junior College and is a Certified Business Coach with Action Coach. He has an MBA and a BBA from the University of North Texas, both with majors in Finance. He is an active member the Chamber of Commerce and a volunteer with Big Brothers and Big Sisters. He completed his first Olympic Distance Triathlon in 2009.