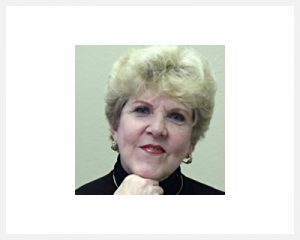 MARIANNE H. WADSWORTH
Search Division | Senior Recruiter
Houston, TX
Marianne serves as FACET's Senior Search Division Recruiter for executive talent, human resources and leadership development. She has over 25 years of business and recruiting, search and staffing experience in the Houston medical and energy market as well as prior experience as a successful Texas entrepreneur.
Her background in assessment, employee relations, management coaching, Affirmative Action, and organization development serve as a solid foundation for her successful recruiting record with organizations such as CVS, Tulane University School of Public Health and Tropical Medicine, Omnicare, American Dental, CORAM, Universal American and Novartis Institute of Biomedical Research (NIBR).
Prior to joining FACET, Marianne's professional experience includes 16 years as the Human Resources and Recruiting Manager for an international marketing corporation and a foreign-owned offshore energy services corporation as well as 4 years as the Senior Generalist of a global services organization.
She attended Rice University in Houston completed the PHR Certificate Course received her Professional in Human Resources (PHR) designation in 1994.
She is a member of the Society for Human Resource Management (SHRM) and the Houston Human Resource Management Association (HHRMA). She also served as a key Liaison for the HHRMA College Program.